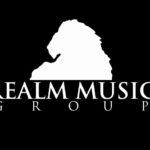 Founded in 2004 in Hollywood, FL REALM Music Group LLC is an independent record label / recording studio and publishing company which recently re-located its state of the art recording studio to Peabody, MA just minutes from Boston's Logan International Airport with its own state of the art recording studio offering full studio services including music production and engineering, mixing and mastering for artists to record music in a relaxed, creative environment.
At Realm Music Group we produce, promote and market bands, music and CD sales through the use of multiple music outlets including but not limited to: distribution, retail and on line internet CD sales, digital downloads, media/ print & advertising and radio promotion campaigns.  We produce and engineer our music in-house for all music genres and include TV/Film Scoring, Soundtracks and Corporate Ads.
Built on reputation, and proud of the projects we've worked on which span from corporate work to the wildest experimental tracks imaginable. Artists we work with include major label grammy-winners and unsigned garage bands. Our track record includes film scores, incidental music, major network television theme songs, music placement for video games, sound design, ADR, and more.
Whether you need highly technical skills for legal evidence enhancement and recovery or the bleeding edge of unrestrained creativity, we walk comfortably in both worlds. The best way to find out if our services are right for you is to call and schedule a time to come by and meet with us.
Realm Music Group LLC services include: recording, mixing, mastering, production, post production, voice-overs, restoration, sound design, foley, original filmscores, soundtracks, remixing, beat creation, and location sound recording. Our Production facility includes analog and digital equipment, sound EFX library, large live/instrument room, comfortable control room, and convenient location in Boston, Massachusetts.
Professional Studio Services include: Mixing and CD Mastering / Production & Engineering / CD Duplication / Catalogue Publishing / Artist Development include: Artist Management / Image Consulting / Video Production / Web Design / Photo Layout / Press Kits/ Bios / Media/ print & advertising / Merchandising
Music Promotion and Marketing include: Mainstream radio / College radio / Record Pools / Music Distribution via online & retail outlets
Copyright & Catalogue Publishing: We can offer our artists marketing and promotional campaigns that include exposure in the following areas of: Radio play / Website (s) / Multimedia CD / Performances & Venues / Touring / Advertising / Public Relations/ Press Releases / Trade Publications